We received some lovely words from some CTW family members; we just had to share:
'My friends and I surely appreciate the crosses you make.  I give them out to all kinds of people who cross my path and they are almost always appreciated.  If not, we can say 'give it to someone you love'.  One such man said he'd give it to his wife who had cancer.  I'm assuming it blessed her.'
'The crosses are such a unique way to lift people's hearts upward to our Lord.  Almost always well received.  I give 'bunches' to friends to hand out … and they do!  Thank you for all that you do to make this ministry possible.'
Joy – MN
♥  ♥  ♥  ♥  ♥
'Your crosses are so well received by so many during these troubled times.  I am sure you hear this over and over.  May God greatly multiply the measure of all your sacrificial endeavors!'
Carol – A
♥  ♥  ♥  ♥  ♥
---
Recently, two of our CTW family members (Frank and Ann) attended a 'For My Life' retreat held in Thomaston, GA, sponsored by the Be In Health ministry of the Hope of the Generations Church.  Founded in 1989 by Dr. Henry Wright, this ministry has evolved to understand how spiritual problems lead to physical problems and illness, primarily through a breakdown in relationships individuals have with God, themselves and other people.
These week-long 'For My Life' retreats consist of intensive teachings, group ministry sessions, time to interact with the teachers and ask questions plus a time for personal prayer for healing at the end of the week.  Through their guidance, teachers provide participants tools that help to remove ways of thinking, speaking and acting that make it impossible to develop a closer relationship with God, enjoy His blessings and, possibly, even the healing of all disease.
Here's what Frank had to say:
'We attended the 'For My Life' retreat.  Our Heavenly Father led us there.  He knows us so well and He is an awesome loving Father.  The retreat was overwhelming.  It was full of really great info on how to fight the fight and resist the enemy.  It showed us how to recognize the voice of evil and begin the process of freedom.  Some of us have junk that we carry around with us that influence our behavior and the quality of life we have.  The junk is mostly sin, some of it we aren't even aware of.  We returned home with more confidence and have a better understand of what God has for us in this life.  I learned to accept His love, the Father's Love.  Healing is a byproduct of this program.  For some, healing happens miraculously and, for others, it's a process.'
Thank you, Frank, for sharing your experience.  We are more than happy to pass this on to others.  For more information about this ministry, please click HERE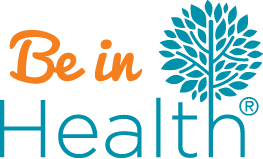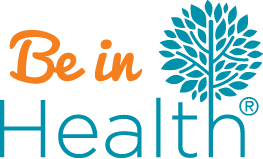 .

---
We are so blessed that our crosses were shared in the last couple of months through these CTW family members:
Joy – MN
Diane – MN
Diane – CO
Essentia St. Joseph Hospital Spiritual Care – Brainerd, MN
Carol – AZ
GracePoint Wesleyan Church – Brookings, SD
Shanta – WI
Patricia – WV
St. Francis Hospital Pastoral Care – Tulsa, OK
Centenary United Methodist Church – Shady Side, MD
Mary – AZ
James – PA
Helen – ND
GracePointe of Sedona – Sedona, AZ
Mt. Olivet Lutheran Church – Minneapolis, MN
Tiffany – MN
Nikki – OK
Community Lutheran Church – Bullhead City, AZ
Birch Ridge Resort – Bemidji, MN
Sherreen – WI
Unionville United Methodist Church – Rochester, PA
Char – AZ
Elim Lutheran Brethren Church – Clearbrook, MN
Debbie – PA
Open Door Community Church – Breezy Point, MN
Christ the King Community Church – Ponca, NE
---
And, we know that you all would like to continue sharing the cross,
especially during the Lenten/Easter season
soooo just a reminder:
If you are wanting crosses for this season, please get your orders in ASAP!! 
We currently have lots of orders to ship out to meet the Easter deadline and,
even though we will do our very best to make sure
everyone gets their needs filled, we are asking you to please
ORDER TODAY!  
---