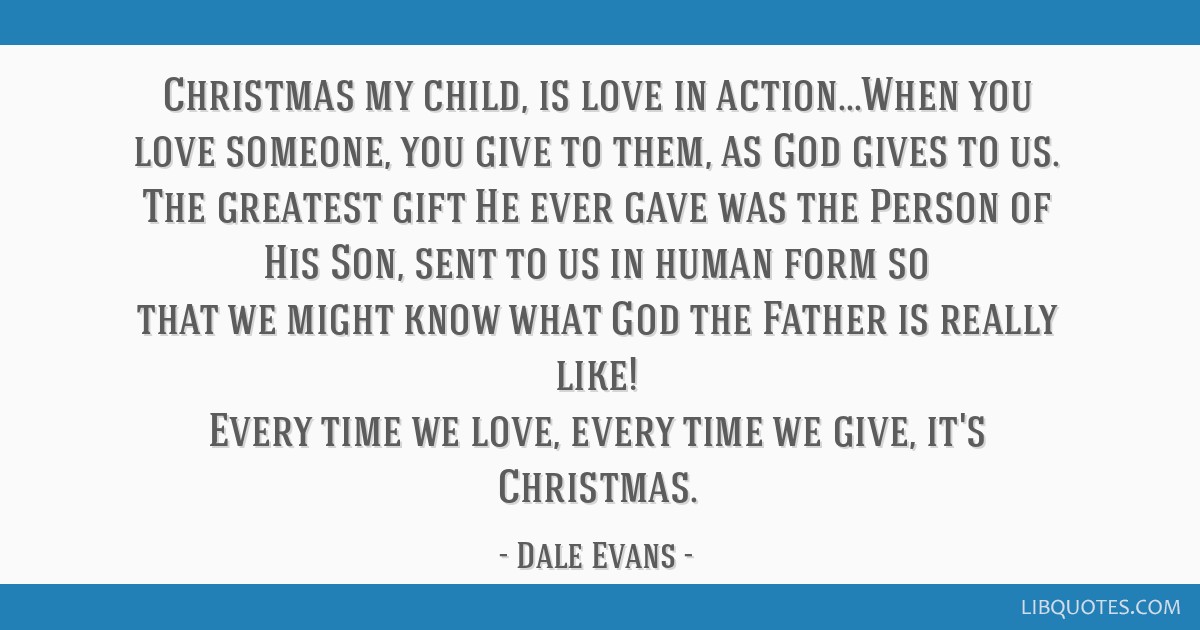 Christmas is for love.  It is for joy, for giving and sharing, for laughter, for reuniting with family and friends, for tinsel and brightly covered packages.  But, mostly, Christmas is for love.
I had not believed this until a small elf-like pupil with wide-eyed innocence and soft rosy cheeks gave me a wondrous gift one Christmas.  Mark was an 11 year old orphan who lived with his aunt, a bitter, middle-aged woman greatly annoyed with the burden of caring for her dead sister's son.  She never failed to remind Mark that if it hadn't been for her generosity, he would be a vagrant, homeless waif.  Still, with all the scolding and chilliness at home, he was a sweet and gentle child.
I had not noticed Mark particularly until he began staying after class each day (at the risk of arousing his aunt's anger so I learned later) to help me straighten up the room.  We did this quietly and comfortably, not speaking much, but enjoying the solitude of that hour of the day.  When we did talk, Mark spoke mostly of his mother.  Though he was quite young when she died, he remembered a kind, gentle, loving woman who always spent time with him.
As Christmas drew near, however, Mark failed to stay after school each day.  I looked forward to his coming, and when the days passed and he continued to scamper hurriedly from the room after class, I stopped him one afternoon and asked him why he no longer stayed after to help me.  I told him how I had missed him, and his large brown eyes lit up eagerly as he replied, "Did you really miss me?"  I explained how he had been my best helper.  "I was making you a surprise", he whispered confidentially.  "It's for Christmas."  With that, he became embarrassed and dashed from the room. 
Finally came the last school day before Christmas.  Mark crept slowly into the room later that afternoon, with his hands concealing something behind his back.  "I have your present", he said timidly when I looked up.  "I hope you like it."  He held out his hands and, there, lying in his small palms, was a tiny wooden box.
"It's beautiful, Mark.  Is there something in it?"  I asked, opening the top to look inside.  "Oh, you can't see what's in it," he replied, "and you can't touch it, or taste it, or feel it, but mother always said it makes you feel good all the time … warm on cold nights and safe when you're all alone." 
I gazed into the empty box.  "What is it, Mark" I asked gently "that will make me feel so good?"  "It's love", he whispered softly.  "And, mother always said it's best when you give it away."  He turned and quietly left the room.
Yes, Christmas is for gaiety, mirth and wondrous gifts.  But mostly, Christmas is for love.
---
And, the sharing of love is evident through the hands of these Cross The World Family members:
We are busy beavers here in Texas filling Operation Christmas Child boxes to be sent to children in other countries. The beautiful crosses that we received from your ministry will bless the hearts of many kids for years to come. Thanks for helping to share the good news around the world. Blessings.
Shearon ~ TX 
♥  ♥  ♥  ♥  ♥
Just to let you know that 100's of your crosses that I just received today are being sent out again this year to children in many countries through the Samaritan's Purse Shoebox program. I'll be visiting two churches next week to place them in their boxes. I am so thankful that your beautiful crosses will be reaching countries far and wide, far from MN, and that God's message of salvation that's included in each shoebox, along with what the cross represents is being spread throughout many lands.  Thank you for being a part of blessing many with the beautiful workmanship of these beautiful crosses.
Claudia ~ MN
♥  ♥  ♥  ♥  ♥
A week ago I returned from a trip to Yambio, South Sudan, the location of our sponsored Concordia Lutheran Institute for the Holy Ministry. During our time there we ordained 17 men for the ministry in the Ev. Lutheran Church of South Sudan/Sudan. During the six hour service various gifts were given to the graduates, but we did not want the children to miss out, so we arranged to have 250 of your crosses handed out to the Sunday school children and to the children who gathered around the church with inquisitive looks on their faces. Unfortunately no pictures were taken as all cameras were focused on the ordination activities. The church was not large enough to contain those attending and a large tent was put up next to the church. The fatted calf was prepared in the form of a skinny cow that was fed to the attendees along with rice, of course, and other fruits and vegetables. After the service you could see children having crosses wrapped around their wrists. Thank you CROSS THE WORLD.
♥  ♥  ♥  ♥  ♥
We always pack a cross in every shoe box we pack for Operation Christmas Child. Then, send them around the world!!!!!  We sent over 300 in 2020; there will be another 300+ this year!
Frank ~ MI
And, the other day, we received a box from Frank.  First, the note he enclosed, explaining the contents:
As part of our Kingsmen's Ministry at House of Prayer Pentecostal Church of God, we have been studying some of the books by Mark Batterson.  I was recently challenged.  In his book Chase The Lion, Mark asks the question 'What's your 500 pound lion?'  I keep hearing about the 22 veterans on average every day that are taking their own lives.  This has grabbed my heart.  I know there may be nothing I can do about this alone, BUT, with prayer, God's help AND YOURS, I can do something about this 500 pound lion.  It starts with making people aware, THUS – The Hat.  Please share them.  When people ask "What's the 22 mean?", you can have a conversation to explain it.  AND MOST IMPORTANTLY, you ask them to join you in prayer for these souls when they have lost hope and are thinking of ending it all.  Praying for them to find their hope in Jesus.
Frank produced these caps and authored the accompanying note which is neatly tucked inside each cap.  In our conversation about them, he specifically noted that these caps are for everyone … to encourage conversation and prayers for our veterans.  What a Christ inspired endeavor!  We thank him for this ministry and his loving passion for our Lord.  If you would like more information about Frank's mission and the caps, please inquire through the comment box on the bottom of this page.
♥  ♥  ♥  ♥  ♥
---
Christmas is a time of generosity and sharing.  It can be throwing a few coins into the bell ringer's bucket; giving our time and work when we would rather be home, warm and comfortable; or it can be sharing our own Christmas.  And that's the magic of Christmas … when sharing and love abound.
Yes, Christmas is all about love … the incredible love of God for humanity.  It is God's love that brought the Saviour to earth to save us from our sins and gift us with eternal life.  For hundreds of years, love has whispered, 'I am coming to be with you and stay with you forever!'
It was love that celebrated that night in the skies over Bethlehem with angels, music and shouts of praise.  Love was the shining star sent to draw people from far away to come and worship a new born babe.  And, love has entered our hearts.  We can feel it drawing us to love and worship God.  We can see it gathering us together to celebrate His coming and we can sense it reaching out this Christmas to share with the needy all around us.
Christmas is a story of love.  Love that has come to us and brightened our lives.  Love is Jesus.  Hallelujah!! 
"For God did not send His Son into the world to condemn the world,
but to save the world through him." 
John 3:17
All of us at Cross The World wish you a joyous and loving Christmas.